Bridal Jewellery Trends: Different styles that will take you out of ordinary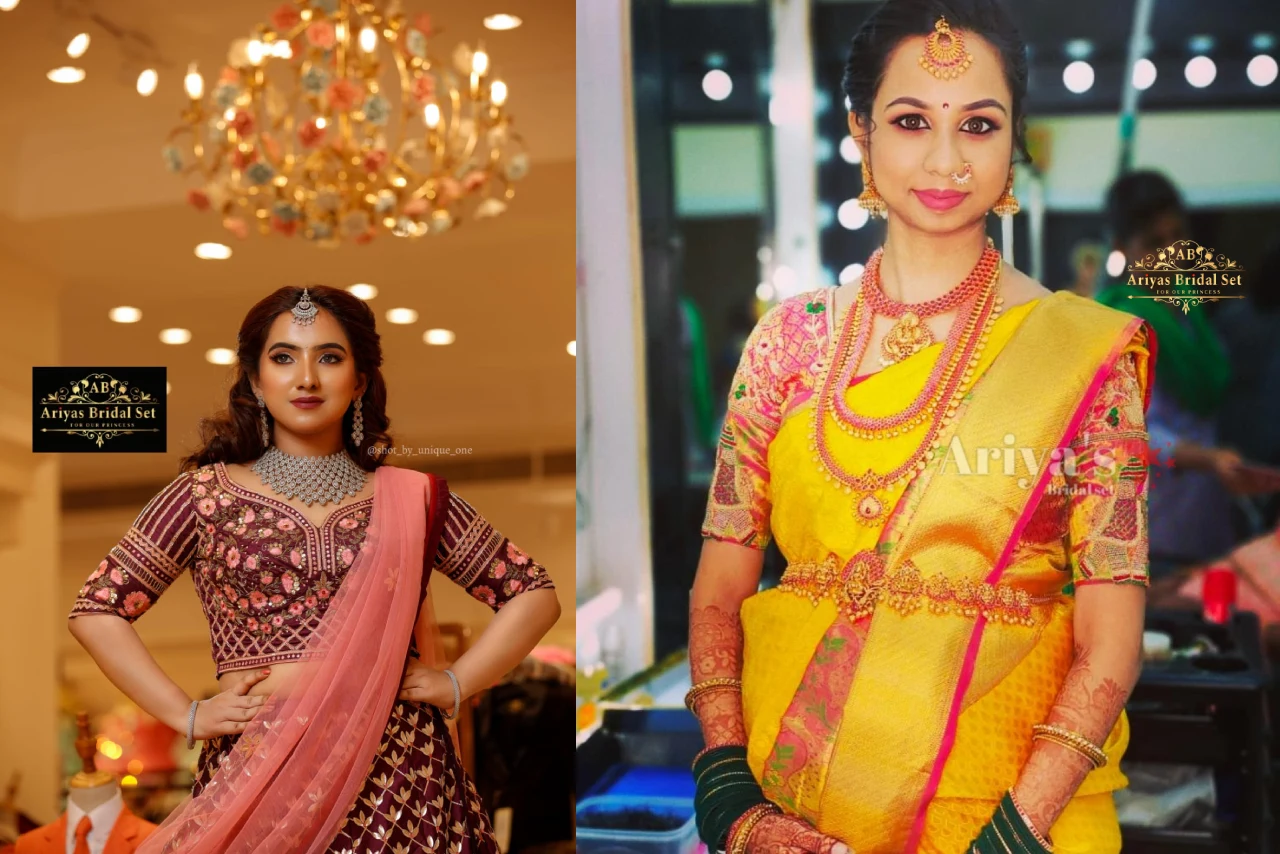 Indian brides are hard to please, aren't they? When it comes to wedding, brides spend most of their hours on purchasing the right dress and jewellery, brides want everything best because that is the only day they can feel the best. Visiting to various stores, for clothes and jewellery mark this period. However, Ariya's Bridal Set from Chennai is here to help you remove the hassle (and stress!) of choosing your perfect bridal wedding jewellery. After all, to look radiant on your big day, you need to relax.
This can seem like a tough ask, it isn't impossible. In fact, with the option of online shopping now available, you can shop easily right from the comfort of your home. So, here are some of the tips on various jewellery.
1. Go for a complete Bridal set
Instead of choosing pieces from different varieties, a smart thing to do is to select an entire bridal set from one variety of jewellery type. These sets cut down plenty of effort as you don't have to shop for individual pieces.
The Ariya's bridal set is a great choice. You can rent out a fascinatingly intricate design, this set complements you beautifully and completes your look.
2. Enhance your blouse with armlets
These go wonderfully with traditional wedding attire, and if you're planning on a traditional silk sari for the wedding, these can enhance your look. While choosing armlets, opt to wear them such that the design and colours of the armlet match with your clothing.
3. Sculpt your waist with a waistband
There are few occasions where you can effortlessly carry off a waistband, and weddings are one of them. A must-have for traditional weddings, do not miss out on adding this accessory to your wedding attire. However, do remember to wear them right.
4. Choosing the right necklace
Last but not the least, choosing a necklace is a tremendous effort on its own. With a variety of designs available, you need to keep in mind that one set is not going to be enough. you can check out the Ariya's necklace collection that has been intricately crafted to wow at such any occasions.
Why Ariyas bridal jewellery?
Don't fret if you're unsure, for there's plenty of safe middle ground to choose your jewellery. Go for pieces that complement your attire and have been mindfully crafted with precision in design. Ariya's Bridal set from Chennai is one such places to choose the right jewellery that will add glamour to your wedding outfit 2023.