Bridal Jewellery Trends: Different styles that will take you out of ordinary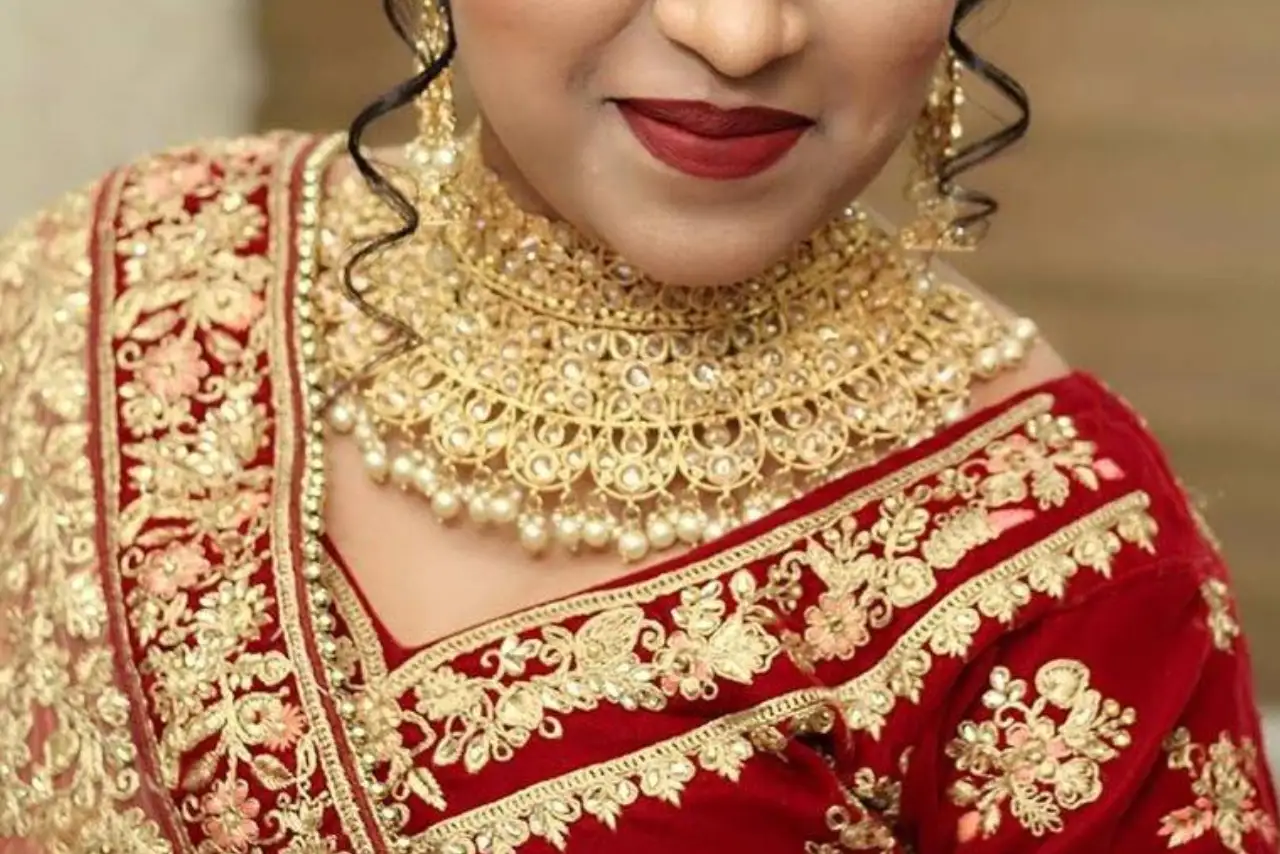 Somehow it feels like if you are getting married in 2022 after the whole two years of pandemic and its waves, your wedding is not normal. While the trends of extraordinary weddings are closing down to small and simple function with close relatives and friends, yet no brides can ever go without flaunting her bridal dresses and accessories.
Whether you are wearing a saree or lehenga, without the right jewellery you can never catch a eye. The only thing which can add a sparkle to the bridal outfit is an astounding set of jewellery. Rent yours from Ariyas Bridal Jewellery that helps you to get yourself the most beautiful and trendy jewellery, at a reasonable price. Get a chance to flaunt your personality while you wear the most stunning set from Ariyas.
Here is the list of trendy jewellery from Ariyas that you can adorn yourself with on your big day.
1. Temple Jewellery
All south Indian brides agree that Temple Jewellery is one of the statement jewellery out there that completes any bridal outfits at any given time. The ravishing effect of the traditional and heritage pieces will make any bride or women look easy on the eye on their special occasion. Ariyas Bridal set providers in Anna Nagar, Chennai crafts the most radiant and enticing pieces of the best temple jewellery in Chennai.
2. Kemp Stone Jewellery
The Kemp Stone Jewellery set is embellished with red stones and is carved of blue and green, which gives a stylish and traditional look to the women. Nowadays, the Kemp Stone Jewellery bridal sets are the attraction of many. Ariyas Bridal jewellery set Anna nagar, Chennai places the best Kemp Stone Jewellery in its own and natural way.
3. Matte and Antique Bridal Jewellery
Make yourself as pretty as a picture with the most alluring Matt-finished with Gold plated bridal jewellery set. Studded with the flickering Rubies, Emerald and Pearls, these eye- catching bridal sets will inspire all the women out there. Make yourself embedded with the shades of Ariyas matte and Antique bridal jewellery set in Anna nagar, chennai.
4. American Diamond Jewellery
Is there a woman who doesn't love diamond Jewelley? Impossible. All women cherish this piece of stone and enjoys wearing that in any form. The American diamond sets are also known as the lab grown and the alternative popular name is Cubic Zirconia. In Ariyas, these are handpicked that holds the design of real diamonds. The stones are cut, shaped and sharped as same as the real ones.
5. Reception Chokers
Receptions are meant to be unique and transcendental, which is why you choose to stand out. Chokers will suit you the best in all looks, whether it is a saree or a party wear. Get the vogue look by wearing the exciting reception chokers design at Ariyas Bridal Sets in Chennai. Every woman will like to showcase themselves as the most beautiful person in their special days and Ariyas will help you in a right way.
6. Nagas Bridal Jewellery
The highest level of this art brings you the best Nagas Jewellery. They are hammered in such a manner that they can be worn with utmost happiness. Nagas is also known as 'Nakshi' jewellery, which means it is very 'unique'. Ariyas Bridal Jewellery offers you the top Nagas bridal jewellery set which makes you feel special with these finely carved designs.
Why Ariyas bridal jewellery?
Ariyas Bridal Jewellery understands the belief of the people in the auspicious value of the metal during such an important as weddings. With the changing preferences of the people, Ariyas offer you with astonishing and pocket friendly jewellery sets that you can dream of.